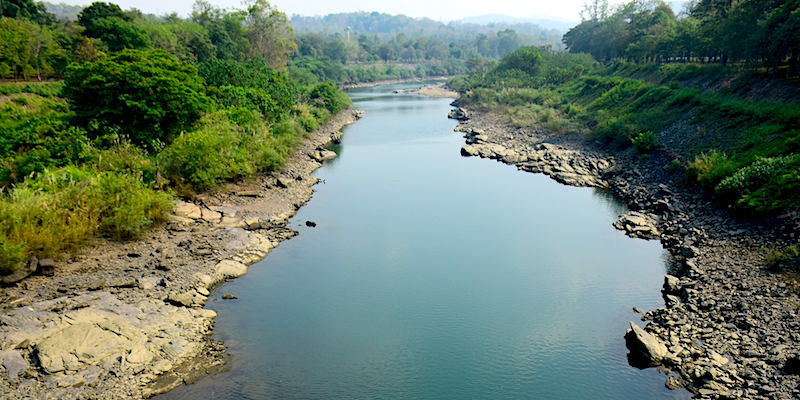 The most crucial element of a productive landscape is water: rainwater, surface water and ground water. Water has managed to get a lot of column inches over the past few months, with dried up rivers, fish kills, Royal Commissions, mud throwing and buck passing. All good for newspaper sales, but do they assist in the development of sound policy?
As farmers in the foothills of the Liverpool Ranges in the southern half of the New England electorate, my partner Nicky and I have focussed on improving the hydrology of our property — the irrigation and drainage — and to increase our soil organic matter.
This has had the result of enabling us to have grass longer into dry spells and to recover faster with any rain.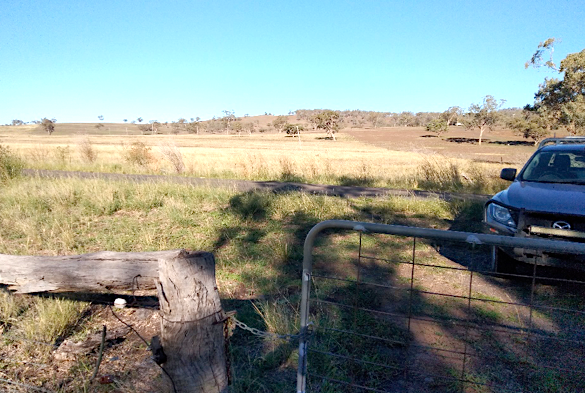 Three days after our latest rainfall I took the two photographs that appear in this article.
In the fence-line shot, the country in the top right-hand side is our neighbours'. It hasn't been ploughed, it's just been managed differently.
And that's the key: management. We can have all the 'agriculture' and 'water' policies we like, but the fact is they're interlinked, and climate change poses a threat to them all.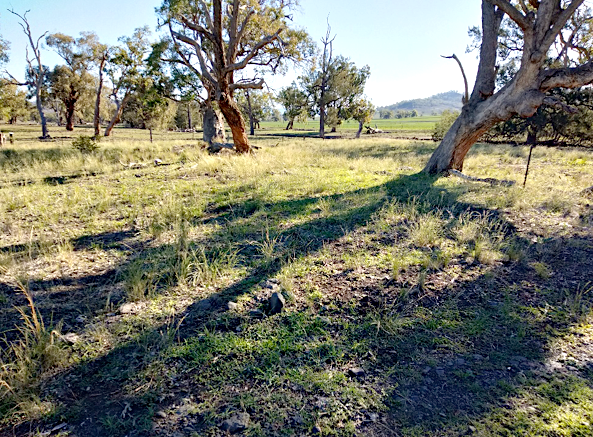 The current government produced a White Paper on Agriculture that failed to mention climate change and seems to have disappeared when previous Agriculture and Water Resources Minister Barnaby Joyce lost his job.
Which points to the other key: leadership.
Independent candidate for New England Adam Blakester (@AdamBlakester) has a suite of policies aimed at producing productive landscapes.
Forward-looking policy
Adam aims to pursue the establishment of a national strategy and funding to support the future of farming. A forward-looking policy that addresses the needs of a productive and profitable landscape. It will look into nutrient, soil, water and climate systems, cycles and risks, land management education, environmental stewardship and succession planning — enabling new generations of farmers.
The policy includes support for farming as a vital industry in times of droughts, floods or other natural disasters. It also:-
Ensures adequate and effective emergency drought relief and support, which in turn is linked to actions and commitments which are aligned with the future of farming.
Pursues the establishment of a national strategy and funding to support the future of farming, addressing the following requirements: nutrient, soil, water and climate systems, cycles and risks, land management education, extension and minimum requirements for essential experience and expertise, environmental stewardship (funding, regulation), and succession planning to enable new generations of farmers.
Seeks to establish a national approach to providing affordable, multi-peril insurance so as to mitigate the increasingly complex climate and environmental variability and risks.
Determines what changes are required to ensure the effective, efficient, transparent and accountable governance of water resources, particularly the Murray-Darling Basin.
Food security
According to the National Farmers' Federation 2030 Roadmap, the average age of farmers in Australia is 56. This means that should they elect to retire, most will leave the land in about 10 years. What sort of future does this provide for Australian food security in a world that is focusing more and more on food quality and provenance?
We need to include water security and the balanced and responsible use of this resource. This has been highlighted by the issues raised this week in relation to the buy-back of water and has caused many to ask for a Royal Commission into water and the Murray-Darling Basin.
We have no concerns about Adam's policies as we are already fulfilling many of the desired outcomes. They are not designed to impact negatively on either productivity or profitability of the rural sector, but to enhance the benefits of a well-managed eco-system which will benefit all Australians.