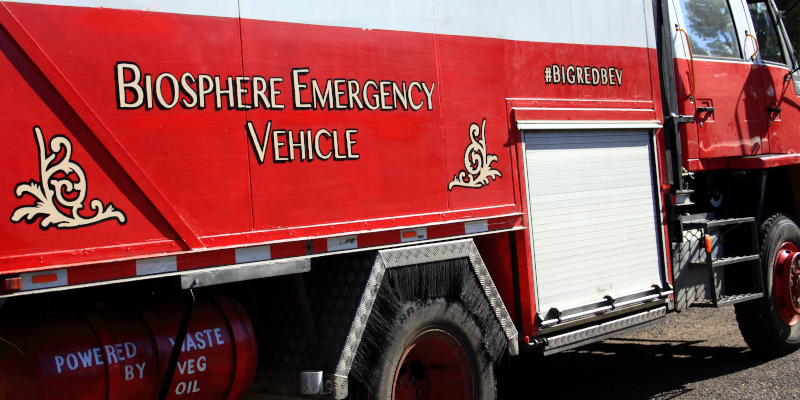 What if there was a climate emergency and the major party's didn't turn up?
If you listen to many in mainstream media – what climate election? But they're dead wrong.
The Coalition and Labor Party failed to turn up – others didn't and won victories or made strong inroads into the Coalition primary vote – Labor went backwards also, because without promoting the jobs and cleaner environment renewables will bring coal mining communities, they were left stranded in no-mans-land.
Labor blew the campaign with a complicated message that at times was in conflict with itself – the most glaring example of this was climate action.
Under Shorten, Labor asked Australia to vote for climate action while refusing to rule out the Adani coal mine and others in the Galilee Basin – this was never a credible position – they were repeatedly warned.
To make matters worse, Shorten completely destroyed any climate action credibility Labor may have been clinging onto when he announced a gas pipeline through the Northern Territory and inland Queensland, promising to unlock the mother lode of all emission increases.
Arguing Labor campaigned on climate action is like Scott Morrison arguing he didn't hide his Environment Minister, Melissa Price.
At her campaign launch, the then Independent candidate for Indi Helen Haines declared a climate election – she campaigned hard for climate action – she's now the new Member for Indi after gathering (not finalised) 33.31 percent of the primary vote.
Haines is making history by becoming the first Independent to succeed another Independent in the federal Parliament.
The new Member for Warringah Zali Steggall ousted former Prime Minister Tony Abbott with a campaign centred around voting him out because of his climate change denial and his destruction of any meaningful climate and energy policy over the last decade. Abbott suffered a primary vote swing of -12.6pc and Steggal topped the primary vote with a massive 44.63pc.
I can hear the commentariat screaming at their computer screens – Warringah was all about Tony – the same commentariat that declared it was impossible for Haines to keep Indi independent without the Mirabella factor.
I've long made the argument McGowan's 2013 victory over Mirabella was much more complex than ousting one widely despised individual. Mirabella explained some things but not everything – in Warringah Abbott explains some things but not everything.
Julia Banks and Kerryn Phelps both lost their seats in contests that were always going to be tough. Banks running in a new electorate lost the advantage of incumbency and Phelps, winning Wentworth only months earlier in a boil-over, never had the chance to cement her position in the largely conservative electorate.
Of the cross-bench who held their seats and have credible positions on climate action, all enjoyed an increase to their primary vote – Sharkie in Mayo +2.08pc, Bandt in Melbourne +6.40pc, Wilkie in Clark +6.40pc.
This election No Fibs decided to cover climate action Independents in safe Coalition seats. Our main aim was to give them exposure they otherwise would not received from mainstream media, create conversations in those electorates about climate change and put pressure on the Coalition in their heartlands. I think we achieved that.
At the 2016 election in the ultra-safe seat of Mallee the Nationals won a primary vote of 64pc. At this election the combined Coalition primary vote sunk to 47.1pc and the climate action Independents won a combined primary vote of 22.6pc. Climate action is well and truly on the agenda in Mallee.
In Farrer, Sussan Ley sitting on a primary vote of 57.87pc suffered a swing of -6.95pc and the climate action independent, Kevin Mack registered a primary vote of 20.96pc.
Independent candidate Oliver Yates and Greens candidate Julian Burnside led the climate action charge in Treasurer, Josh Frydenberg's seat of Kooyong where he suffered a primary vote swing of -8.61pc bringing his primary below 50pc.
Next door in another blue ribbon Liberal seat, Higgins, which No Fibs didn't cover, Labor candidate Fiona McLeod ran on a strong platform for climate action and spoke out against the Adani coal mine.
Off the back of a campaign focused on climate action, McLeod won a primary vote swing towards Labor of +9.13pc, beating the Greens – not dissimilar to when Ged Kearney won the seat of Batman in a by-election in part by offering herself as an agent of change within Labor.
It's quite true not all the climate action independents made the same inroads, but that was never expected given No Fibs was attempting to highlight ultra-safe Coalition seats and most of the Independents were running their first federal election campaigns.
The climate action candidates were met with dirty tricks, lies and buckets of cash by the Coalition. The Liberals spent around $1m trying to win Mayo, similar amounts were spent in Indi, Kooyong and other seats where independents were running strong campaigns.
Where all that Coalition cash came from is anyone's guess, but we all know the two party's are all but broke. Who bought our democracy and what was the ultimate sale price?
No Fibs was operating with a core team of seven, including Margo. We are scattered across the country, and with only two working exclusively behind the scenes, we managed to help bring climate action into focus in the strongest Coalition seats in the nation.
The fact that first time climate action candidates in many cases made substantial inroads into Coalition margins is a stunning achievement given their lack of money and resources, and the lies and scare campaigns that were thrown at them. This is proof people do care deeply about climate action – people want a future for the next generation.
Last October the Intergovernmental Panel on Climate Change warned there was only 12 years "for global warming to be kept to a maximum of 1.5C, beyond which even half a degree will significantly worsen the risks of drought, floods, extreme heat and poverty for hundreds of millions of people".
At the next federal election in 2022 there will be less than nine years to act – it will be another climate election and climate action will be more urgent.
Labor spent most of this election avoiding the topic of climate change except to say they were promising 'real climate action'.
To the voters of Australia it looked hollow when Labor wouldn't promise to stop expanded coal mining in the Galilee Basin and mid-campaign promised a mother lode of new emissions via a new gas pipeline in Northern Australia.
Labor, fight the climate election and next time you might even win!