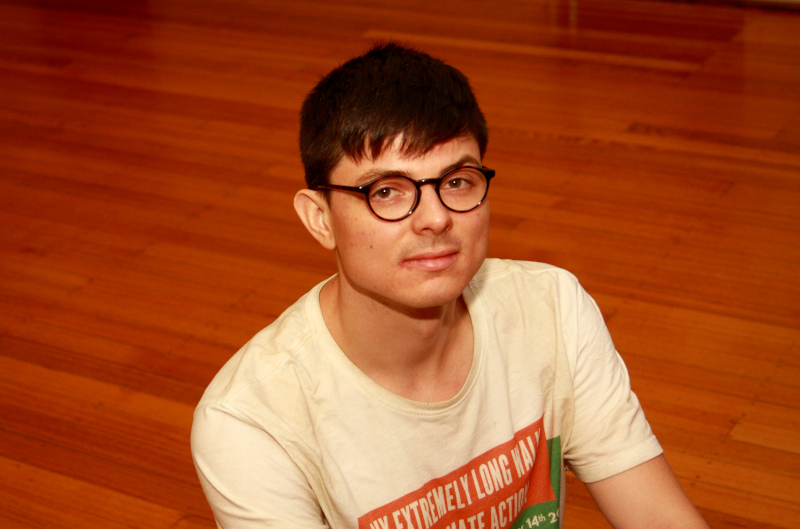 Melbourne man Shannon Loughnane is walking from Melbourne to Canberra on My Extremely Long Walk For Climate Action to draw attention to the dangers of not taking meaningful action against climate change.
No Fibs caught up with him at Violet Town in #IndiVotes a week after his walk began. Loughnane said he's walking between 10 to 20 kilometres per day.
I was reading about climate change as a New Year's resolution and it was the first time I was reading complete books on the subject — seeing what I'd read in discrete articles here and there all spelled out for me at one time the entire picture. That sensation, seeing that was very disturbing.

Shannon Loughnane
Loughnane has been passing through the electorate of Indi and is due to enter the Farrer electorate once he arrives in Albury on May 2.
What happens if we don't restrict warming to two degrees or 1.5 degrees seems very untenable to me, I couldn't not do something. I'm not an engineer, a politician, I don't have any skills that are seen as central to the climate fight but I knew that I still had a voice.

Shannon Loughnane
Loaded question
Walking alone and without a support vehicle Loughnane has encountered people both for and against his cause but said:-
People on the road are very curious about what I'm doing. I've had a lot of people stopping and asking 'are you okay', a loaded question: am I okay?


In towns (where) I've been stopping I've mostly been encountering people who are already sympathetic to my cause because I've been putting on little events.


There is the occasional interaction. Today I was stopped by someone in a tractor who bent my ear for a long time about how climate change is not real and it just happens. He remembers it being very hot in the 1960's so what are we all complaining about?


For the most part people have been pretty receptive, I think the fact there is this physical effort attached to the project, even if people aren't fully behind the principles of the project they can get behind that effort.

Shannon Loughnane
People can track Loughnane's progress on his website.
Loughnane is due to arrive in Canberra on May 14 and by the end of his journey he will have walked 697km.