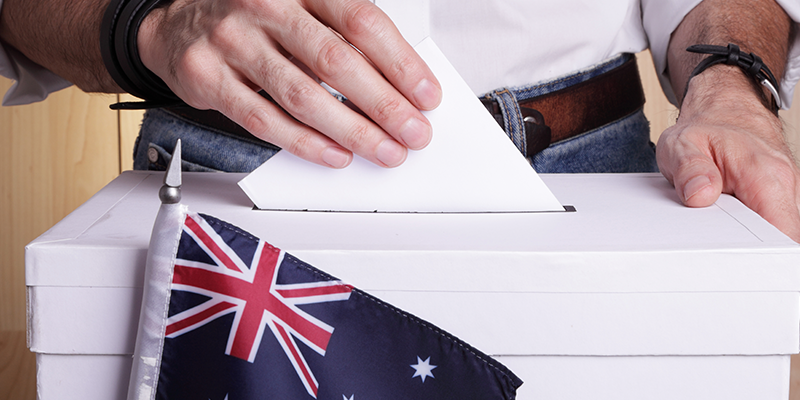 In 15 days, Australians will head to their local polling station and vote in the 46th federal Parliament of Australia.
Preferential voting is fairly rare globally and it reflects the number and diversity of smaller parties that participate in our elections, yet few Australian voters truly understand how the system works. In today's podcast, Charlie Caruso interviews Margo Kingston to better understand the value of the preferential voting system and how our listeners can ensure their preferences result in a meaningful vote and their desired outcome.
Have a question on preferential voting for Margo?
Tweet her using the #askMargo hashtag
Check out Margo's recent article Strategic voting for blue, red and green progressives in safe Coalition seats
Also read Lesley Howards article : The #AusVotes preference system or choosing sides when your team can't make the Grand Final


What's the fuss about preferences? Why do they matter in the Mallee federal election race? Here's an explainer. https://t.co/yAaEOYbo91 #malleevotes #auspol #ausvotes2019

— Sunraysia Daily (@sunraysiadaily) May 1, 2019
Podcast: Play in new window | Download
Subscribe: RSS