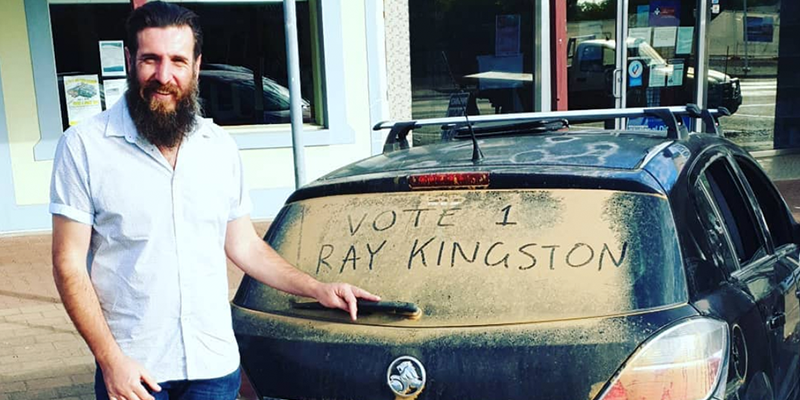 The electorate of Mallee, until now, has been the safest seat in the nation.
Margo Kingston (@margokingston1) spoke with Independent candidate Ray Kingston (@MalleeRay) in the final days of his campaign.
The National Party has been doing a heap of polling here, and they are acting like they are pretty concerned, so I will take that as a compliment and say this will be a pretty interesting seat Saturday night.

Ray Kingston
Ray spoke with Margo the same day as the National Party announced it will fund upgrades to the Wimmera River foreshore worth $1.65 million if re-elected on Saturday.
Making our own silo art! @tracydart1 Get behind @MalleeRay people, he will be a fantastic representative for #Mallee #Malleevotes pic.twitter.com/QoraHDd9x7

— Karen Ink (@kazzink1) May 11, 2019
Deputy PM in Horsham this morning. I'm starting to enjoy this little taste we're experiencing of what it must be like to live in a seat where candidates and parties have to work hard for every vote. #MalleeVotes #malleeproud pic.twitter.com/Idkn74j90V

— Ray Kingston: The Independent Voice for Mallee (@MalleeRay) May 13, 2019
Show your support for Ray Kingston below:-
Ray Kingston: How to Vote card
Listen to our previous podcast with Ray Kingston [listen here]
Podcast: Play in new window | Download
Subscribe: RSS