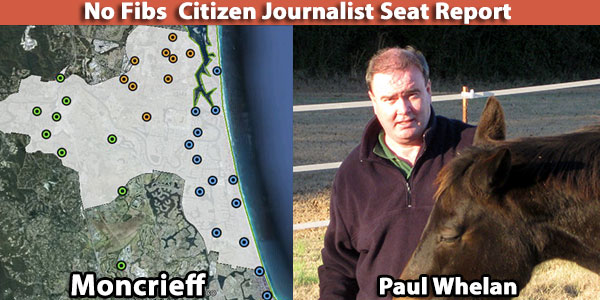 By Paul Whelan
I joined the Young Liberal movement with my friend Shane Dumbrell in 1982 fresh out of The Southport School. When I turned 18 a year later I decided to become really active.
The next eight years were a roller coaster ride. I was elected Gold Coast Young Liberal Treasurer in 1983 and held that position till 1990. I was 'king maker' for many Presidents of the Gold Coast Young Liberals and kept my role as Treasurer (no Peter Costello aspirations). I also diligently helped the Liberal MP, Kathy Sullivan.
During that period the Liberal Party tried to challenge Joh Bjelke-Petersen on the State front. In 1990 the Gold Coast Young Liberals branch imploded with the old guard (me) going one way and the new guard going another. That is when I left the Liberal Party for good.
My family has always lived on the Gold Coast. My father's sister and brother have lived here ever they were born, but my Dad is a wandering soul due his work in Australia Post and the Commonwealth Public Service (highest position deputy Auditor General). So I have lived in Sydney, Melbourne, Canberra, Brisbane, Adelaide and the Gold Coast. Just before the Sydney Olympics I moved to Adelaide for three years, and could not hurry back to the Gold Coast fast enough.
The Gold Coast has wonderful weather, restaurants and living. Even though I am an oddity by the 2011 Census Quickstats – 48 years old and single – I enjoy the Gold Coast, and on my return I hooked up with the Liberal MP for Moncrieff Steve Ciobo, handing out how to votes and scrutineering at the 2010 election.
I live in Nerang on the western side of the Moncrieff electorate, which is bounded by the Federal electorates of Wright and McPherson:
"Moncrieff covers an area of approximately 92 sq km, and takes in the tourist strip from Miami to Southport. Beyond its beautiful beaches, locals and visitors can enjoy breathtaking views over the Coast from the western suburbs of Nerang, Highland Park and Worongary. The main suburbs Moncrieff include Ashmore, Benowa, Broadbeach, Broadbeach Waters, Bundall, Carrara, Highland Park, Main Beach, Mermaid Beach, Mermaid Waters, Miami, Nerang, Sorrento, Southport and Surfers Paradise." Moncrieff Geography
The electorate of Moncrieff was named after Bundaberg-born soprano Gladys Moncrieff  Since its creation in 1984 there have been two Liberal occupants, Kathy Sullivan and Steve Ciobo.
Kathy Sullivan held the seat from 1984 to 2001 with an average of 60%+ of the vote. Steve Ciobo has held the seat with an average of 65% of the vote.
In 2013 there are only five candidates – Steven Ciobo, Liberal; Jason Munro, Labor; Grant Pforr, Palmer United Party; Peter Spajic, Citizens Electoral Council and Toni McPherson, Greens.
The Gold Coast and South East Queensland district is served by two major mastheads from Newscorp, the Courier Mail and the Gold Coast Bulletin. From my searches, Mr Ciobo has passed under their radar this term. In 2012 Simon Benson reported in the Daily Telegraph that he had refused to pay his $8000 hotel bill, which was eventually reported by the Gold Coast Bulletin. Independent Australia, which is based in his electorate, reported Steve's famous Slit her throat comment in reference to Julia Gillard,
Grant Pforr, the  Palmer United Candidate, has garnered a bit more attention in the local press – see Pforr Faces Chamber of Commerce Exit and Pforr Seeks Apology Over Dumping regarding his stewardship as President of Gold Coast North Chamber of Commerce. He joined the PUP in May (Former Councillors Join the Palmer United Party).