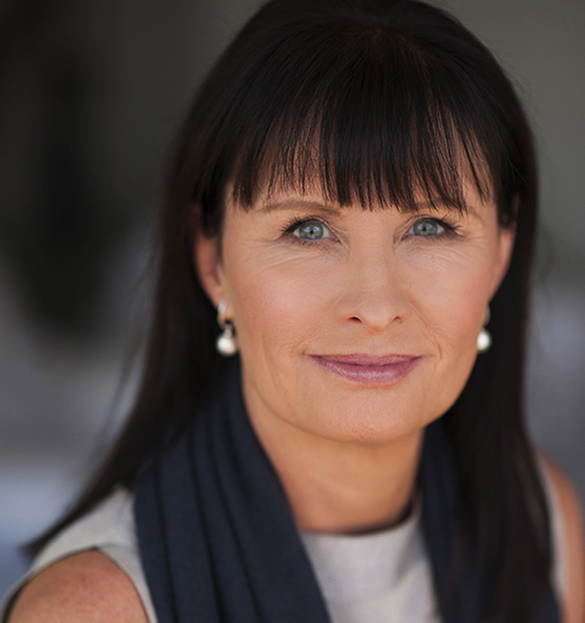 May 28, 2013
When a big news story breaks it is like a downpour. Twitter is like a storm water drain, lots of rubbish gets swept along with the deluge but there is always something worth distilling.
There are plenty of iconic examples, from reports on the Arab Spring uprisings to the recent hunt for the suspects in the Boston bombing. As any professional journalist who spends time on Twitter knows, social media has radically altered the face of mainstream journalism.
Twitter coverage of the Boston marathon bombings and the subsequent gun battle culminating in the capture of two suspects made this shift visible. As Washington Post journalist Hank Stuever observed:
The two bombs that exploded during the Boston Marathon set off a simultaneous and sometimes just as chaotic mad dash for reliable information. The second the news showed up on Twitter feeds, those of us who still reach for TV remotes in such events were left to wonder why it was taking so long for the news to show up on CNN, MSNBC, Fox News and the broadcast networks… (Stuever, Hank,  'In Boston bombing a race for media to slow down', The Washington Post, April 16, 2013, reprinted here.)
In Australia, a land of early adopters, a number of journalists pioneered the use of social media, the ABC's Leigh Sales, Mark Colvin and the Q & A team among them. Margo Kingston, who is the editor of No Fibs, a website that Macquarie University is partnered with to cover the coming election through citizen journalism on social media, arguably wrote the first draft of that history with Webdiary in 2000.
As Kingston recalls it, Webdiary was originally meant to be a weekly online site that covered federal politics, her area of expertise. At first, she was very wary of encouraging too much reader feedback, having spent a lengthy career as a journalist who had often had to contend with hate mail and hate voice mail. She soon came to understand the nature of the journalistic experiment she was engaged in and its potential for opening up a more interactive relationship between those who write the news and those who read it. In a book chapter reflecting on the site in 2003 she wrote:
Far from an onslaught of hate mail, interesting emails – on the topic I'd written about, other topics, and the idea of interaction between journalist and reader – started rolling in. Most were so good I made the decision to that would transform the page: to publish them as a matter of course
Webdiary was the original Australian experiment in citizen journalism. Contributors and readers were asked to assist with developing a code of ethics for the site.
The mainstream media use of social media and journalists' use of social media remains blurred, even if many individual journalists and their organisations have brokered codes of conduct. There are commentators and journalists who have been blogging for more than a decade and then subsequently leveraged their online presence into a social media profile. There are journalists who use social media in a private capacity and many who also use it to source news tips and/or engage with readers, listeners and viewers. Mainstream media organisations all have portals for connecting with social media, though few of them do it in a way that suggests they are genuinely open to dialogue.
When I was working at the Sydney Morning Herald in the 1980s and early 90s, readers' letters were the major source of commentary on journalism. A lot of them focused on grammatical errors and imaginary 'bad' language – at least that's the impression I got when I was briefly assigned to the Letters desk.
Clearly, that's all changed. Journalists have been forced out of their bunkers and into the chaotic streets of information traffic. But there is still a critical question of how effectively, presciently and ethically mainstream media organisations and their journalists are engaging with the convergent landscape and with what it means for their own news gathering, commentating and ethical practices.
The term 'citizen journalist' is thrown around a lot – it's used to brand media organisations as user friendly all the time. But how open is our media and our journalists to genuine commentary and criticism from engaged and thoughtful citizens? How open are any of us, for that matter, to constructive critique without defaulting to our ideological rabbit holes?
Social media offers a real opportunity to reinvigorate public debate and the democratic public sphere. It is equally always on the precipice of collapsing into a Tower of Babel. When it comes to the latter, it is clear that we will always need journalistic gatekeepers and experts who can keep us honest when it comes to accurate and thoughtful commentary.
A key question at this pass in the rapidly evolving news media landscape is whether media professionals and their media organisations will use this shift to social media as an adaptive moment for the Fourth Estate. As the hunt for the Boston bombing suspects unravelled one Friday CNN broadcast an image which may well turn out to be iconic: two CNN journalists stood in front of a camera on a live broadcast, their heads down, checking their Twitter feed. CNN, of course, got some of their facts notoriously wrong.
Catharine Lumby is a Professor of Media at Macquarie University. She is researching the role of social media in journalism and democracy and has partnered with Margo Kingston to observe the role citizen journalism plays in election coverage in 2013. Professor Lumby was a journalist for two decades and worked with Ms Kingston at the Canberra Press Gallery.