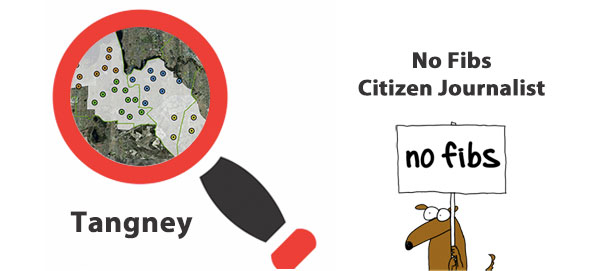 19 July 2013
The federal seat of Tangney was named after Dame Dorothy Tangney, the first woman elected to the Australian Senate. She was a Labor member of parliament committed to an agenda of social reform, which included extending federal powers over social services and instituting Commonwealth assistance in education. Tangney is currently a safe liberal seat held by Dr Dennis Jensen with a 12.3% margin.
My name is Guinevere Hall and I'm an economic refugee from New Zealand who arrived in Australia as an 11 year old. My husband, three daughters and I recently moved into the electorate of Tangney, primarily for the top performing state schools of Willetton and Rossmoyne, a reason which motivates many to move here. We moved to this safe liberal seat 18 months ago from the marginal seat of Swan, and I am interested in observing the differences in the campaigning between these two electorates.
I currently work as a real estate rep in the Swan electorate where I already see many placards on people's front lawns endorsing their federal member Steve Irons.
I studied a BA in Politics and History at The University of WA and have always had a strong interest in this area. My politics is generally policies based and I have a strong sense of social justice and fairness. I am frustrated by the upcoming federal election as people I speak to have no understanding of the policies or care even what they are.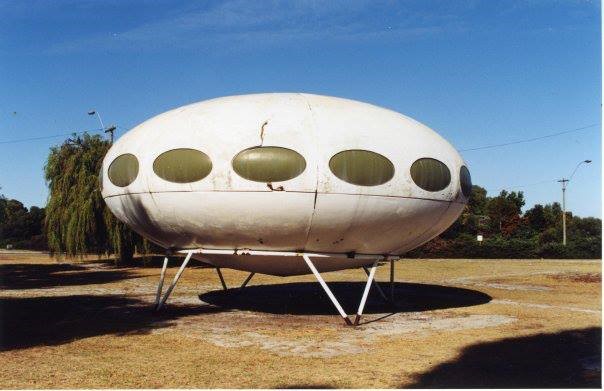 The above picture is of the iconic spaceship that was seen for many years in Willetton, a suburb in the electorate of Tangney. It was built originally as a real estate sales office showing the 'house of the future' when new subdivisions of the area were being sold back in the late 1970s. The final resting place of the spaceship is where the office of Dr Dennis Jensen stands today.
Other suburbs in the electorate include the affluent older riverside suburbs of Applecross, Mt Pleasant, Ardross, Shelley, Attadale, and  Meville. Then there are the middle class suburbs built in the 1970s and 1980s of Willetton (where I live), Rossmoyne, Riverton, Leeming and onwards to the large and growing newer subdivision of Canning Vale mainly filled with younger families with large mortgages.
There is some light industry and commercial businesses located in Canning Vale and Myaree with the large shopping Centre of Garden City in Booragoon and smaller Southlands in Willetton. In Murdoch there is the University, St John of God hospital and the Fiona Stanley Hospital currently under construction.
In comparison to the electorate I lived in I have noticed large number of Chinese and Indian migrants, mainly driven to living in this area for the same reason as myself – schools. This was confirmed by Peter Brent @mumbletwits census analysis which shows Tangney as the number 1 ranking WA electorate with electors who speak Chinese, ranked 15th Australia wide. His analysis also revelealed Tangney as ranking 2nd in WA and 12 in Australia on median weekly household incomes.
Tangney was created in 1974 and was originally a bellwether seat which predicted the ruling party. It was first won in 1974 by John Dawkins for the ALP, who lost it in 1975 before changing to Fremantle and becoming a Hawke and Keating cabinet minister.
In 1975 Peter Richardson won the seat for the Liberal party, leaving the party in 1977 and joining the Progress Party founded by John Singleton. Peter Shack took over as liberal member at the 1977 election and held the seat until 1983, losing to the ALP's George Gear.
George Gear also only held the seat for a term before transferring to Canning and serving as Assistant Treasurer. 1984 saw Peter Shack back in control and he held it until retiring in 1993. 1984 also saw a redistribution of the electorate taking away the labor areas of Spearwood and Gosnells
Daryl Williams, also a Liberal, won Tangney in 1993 and was appointed Attorney General under Howard. He retired in 2004.
In 2004 until the present Tangney has been held by Dr Dennis Jensen. Dr Jensen is a prominent climate change skeptic although he reports proudly on his website that he "currently has the highest scientific qualifications of all MPs and Senators" with a PhD in Material Science and Physics. He is one of the earliest public doubters of human induced climate warming. He also boycotted Parliament on the day the formal apology to the Stolen Generations was made. He further antagonised the situation by telling them to "get over it".
He has had troubles with his local branch and failed to get re-endorsed in both the 2007 and 2010 elections. Both times with intervention from Federal Liberals this pre-selection was overturned.
In the 2010 election Dr Jensen had a primary vote swing of 3.31% to himself though on analysis this appears to be mainly from independent candidate Katherine Jackson not recontesting the seat. She had gained 3.9% of the primary vote. The Labor candidate David Doepel had a primary swing against him of 5.73%, the majority of which went to the Greens candidate with an increase of 5.2%.
My aim is to find out who will be standing for the Labor party and to speak to the Greens candidate. I also hope to speak with Dr Jensen to understand what he will do during this election campaign.