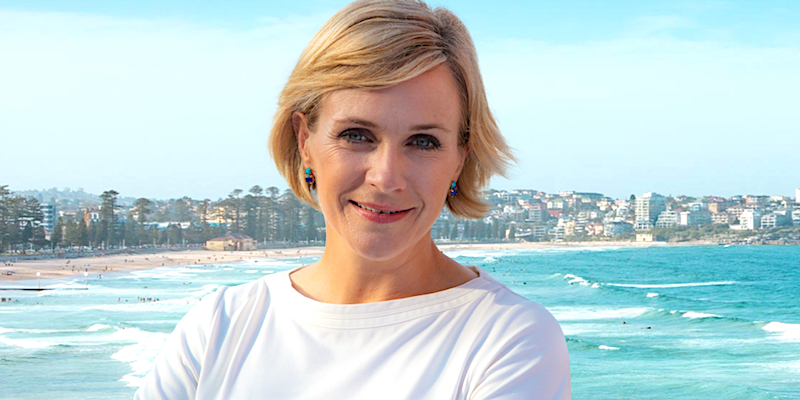 Women are at the forefront of the 'Voices for' movement in safe Liberal seats because the Liberal Party's pre-selection process is "absolutely patriarchal in nature" according to the independent MP for Warringah, Zali Steggall.
A closed-door preselection policy designed to maintain the status quo to keep women out, is how Steggall described the process in an interview on the #transitzone podcast.
"I think women have had enough, and personally, as a professional woman, I'm not going to wait to be tapped on the shoulder. I was very willing to put myself forward to be an independent and to give my constituents that choice," she said.
Steggall, who soundly defeated Tony Abbott at the 2019 federal election in the blue-ribbon Liberal seat, said the Coalition's refusal to act on climate change had seen 'Voices for' community groups rise up to seek an independent alternative in safe Coalition seats, and urged successful professionals of integrity to offer themselves as candidates.
"My call to professionals out there, no matter what your field of expertise or what your career has been, if you are in a position to give back I urge you to consider running in politics to give back to your community, to be a voice for reason and for sound governance to ensure your children and your grandchildren's future is safeguarded."
Ms Steggall stood for election after being assured of support by volunteers on the ground, something that 'Voices for' groups now offer in other safe seats. Former Prime Minister Malcolm Turnbull recently identified these Sydney electorates as Mackellar, North Sydney and Bradfield.
"And of course the incumbent Liberals are all complaining that this is a move by – they made these allegations that this must be coming from the left – but the reality is there is no alternative," Stegall said. "The Liberal Party has moved so far to the right (that) there is no one representing the sensible centre, and that's where the independents come in."
She said recent Liberal Party demands that the Australian Electoral Commission investigate 'Voices for' groups was "just desperation because they know they are under threat".
"It shows how disconnected they are from their communities, because it ignores the fact that these groups are from their very communities. So the more they disrespect and disregard these groups and try to label them as something else the more they actually galvanize those groups to get rid of them."